Athletics Main
Attention Students

Attention Students:

The Cougar Rage shirt worn last year will NOT get you a discounted ticket into Athletic Events this school year. You are more than welcome to wear the shirt to all events but you will be charged regular price of $5.00 for Varsity games, $4.00 for Junior Varsity games, and $3.00 for Freshman games & Scrimmages.

fall Sports schedule

Incoming 9-12 graders

Attention all Incoming 9 – 12th graders!

Didn't go to In-School Physical Night?  No sweat.  Just download the entire physical packet off the athletic website or come see Mrs. Harris in the Athletic Office to pick up your packet and take it to your family doctor. 

You must have ALL PAPERWORK in and not just a physical turned in to condition this summer.  Drop it off or mail it to Mrs. Harris in the Athletic Office.  

Athletic Videos

2012-2013 Cougar Booster Club

2013-2014 Athletic Cougar Booster Club!

Click here for your application!
2013-2014 Required Athletic Paperwork
Athletic Code of Conduct Handbook
G-CHS Contest Report – (*Coaches only password required)
G-C Athletic Informational Videos
NCAA Initial Eligibility Requirements
Athletic Director: Kevin Horrigan
Asst. Athletic Director: Doug Laker
Athletic Secertary: ConnieJo Harris
Athletic Trainer: Heather Campbell (Cell: 812.240.4130)
Athletics Phone: 317.462.9195
Athletics Fax: 317.467.4413
G-CHS Athletic Hotline:  317.477.4610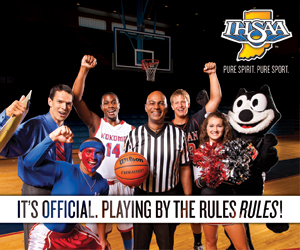 Please be patient as we move content to our new site. If there is something you can't find Check the old site.