ClassOf2013Reminders

Drivers Ed

Marsh FreshIdeas Card

Earn Money for G-CHS while you shop!

Click on the banner above to enroll your card today! G-C School Code is:28575

Run To Remember

Mark your calendars for the first ever:

Run to Remember

Saturday, June 8, 2013 - 9:00 a.m.

@ the G-CHS Track & Cross Country courses

Course maps will be given to all participants.

Pictures

Were you in pictures?

Several of the pictures that we placed around the building last year are available for purchase at $10 each.

Contact Mrs. Coleman to see if your picture is available!
Welcome to Greenfield-Central High School

We are pleased that you have taken the time to visit the Greenfield-Central High School website. It is our intent that the website is user-friendly and informative. We hope that by navigating the site, you will have a good idea of all we have to offer.
Our course offerings, AP and dual credit courses, co- and extra-curricular offerings are numerous and growing each year! We strive to offer relevant and challenging courses for students with diverse needs and interests.
Strong partnerships with parents are paramount to our success. We hope that our website will assist in strengthening communication. As always, if you have questions or concerns, please do not hesitate to contact us.
Go Cougars!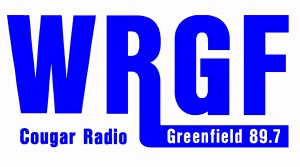 Listen Live